Top Tips On Couch Cleaning In Canberra For Ultimate Comfort!
Keeping your couch in good condition is essential when it comes to maintaining a clean and inviting living space. We are going to give you a detailed guide on how to obtain the best
couch cleaning in Canberra, including getting a couch cleaning quote, tips on cleaning old couch cushions, and the benefits of professional couch steam cleaning services.
Couch Cleaning Quote
If you're considering couch cleaning in Canberra, start your search query by beginning with a quote that suits your budget. Many professional cleaning companies offer free or affordable quotes to assess your couch's condition and estimate the cleaning services required.
You can contact local cleaning companies, describe the size and material of your couch, and inquire about their pricing structure and specific cleaning methods accordingly.
Tips on Cleaning Old Couch Cushions
Over time, couch cushions can accumulate dirt, stains, and unpleasant odours. To clean old couch cushions effectively, we recommend you follow these easy, handy steps:
Start by separating the cushions from the couch and vacuuming them to remove loose debris.

Next, Check the care labels on the cushions for specific cleaning instructions. If the cushions can be washed in the machine follow the recommended settings accordingly.

For non-removable cushions or those requiring spot cleaning, create a gentle cleaning solution by mixing mild detergent with warm water. Use it gently on the spot without rubbing it vigorously.

Use the cleaning solution on a small, hidden cushion area first to ensure it doesn't cause discolouration or damage.

Next, gently scrub the cushions using a soft brush or sponge, focusing on stained or soiled areas.

Next, rinse the cushions thoroughly with clean water and blot them with a towel to remove any excess moisture.

Allow the cushions to air dry thoroughly before placing them back on the couch.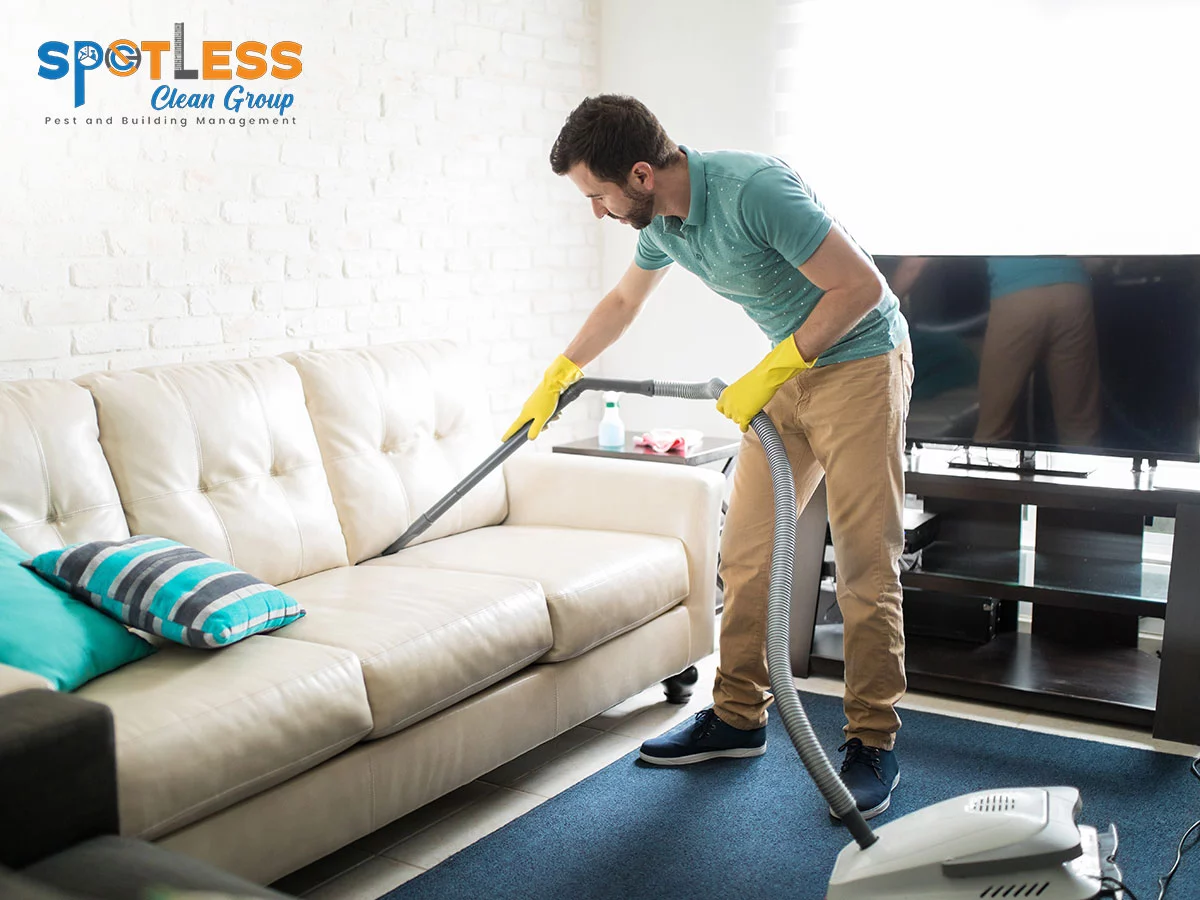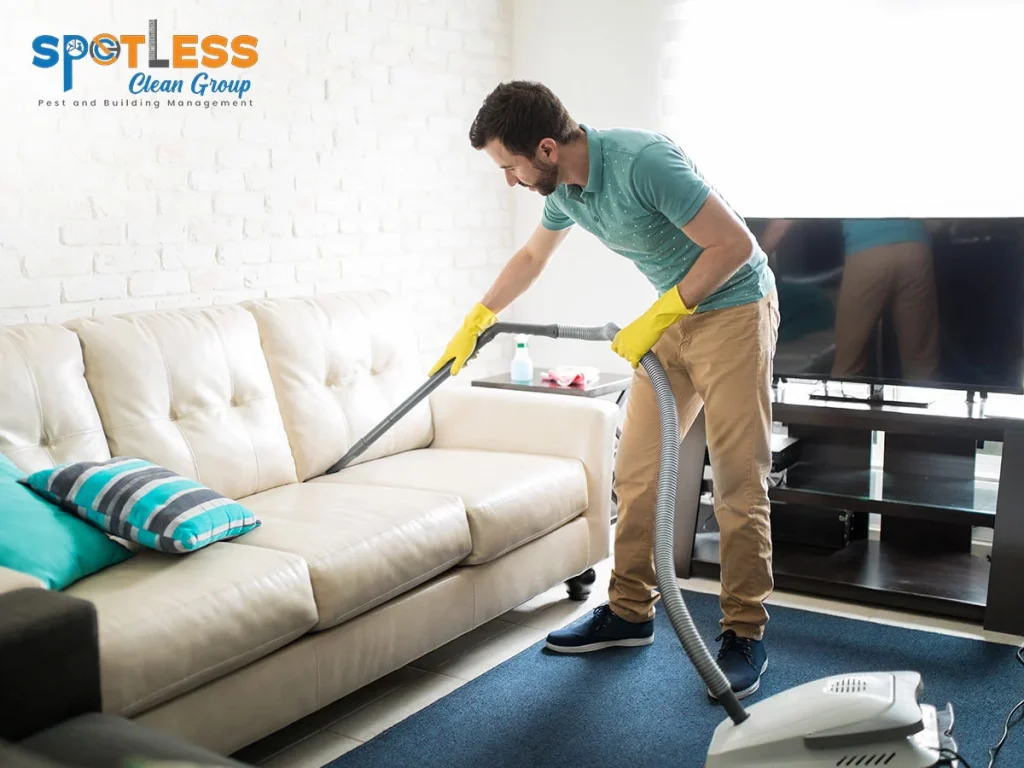 10 Hacks For Home Cleaning To Save Half Of Your Time!
Couch Steam Cleaning in Canberra by Spotless Cleaning Services
For a deep and thorough couch cleaning experience in Canberra, you can consider professional couch steam cleaning services provided by Spotless Cleaning Services to receive a satisfactory service without any regrets.
Our team of trained technicians utilizes advanced steam cleaning equipment and eco-friendly cleaning solutions to rejuvenate your couch and unleash comfort and freshness.
The benefits you can avail are
Deep Cleaning
Couch steam cleaning penetrates deep into the upholstery fibres, removing embedded dirt, allergens, and stains, leaving your couch fresh and revitalized.
Stain Removal
Stubborn stains, such as spills or pet accidents, can be effectively treated and removed, restoring the appearance of your couch just like new.
Odour Elimination
Steam cleaning removes visible dirt and tackles unpleasant odours, leaving your couch smelling clean and fresh.
Allergen Reduction
Our service eliminates allergens, such as dust mites and pet dander, promoting a healthier environment for you and your family.
Professional Expertise
Our professional team members at Spotless Cleaning Services have the knowledge and experience to assess the fabric and determine the most suitable cleaning methods for your couch.
Convenience
With our professional service, you can enjoy hassle-free couch cleaning as the experts handle the entire process, from assessment to cleaning and drying. You can enjoy your free time without needing to take a headache when your couch is getting cleaned.
You can feel the difference yourself after we pamper your couch.
The bottom line is that Investing in convenient, reliable and affordable couch cleaning services in Canberra is imperative as you are entrusting your furniture to not only enhance its appearance of your furniture but also to a cleaner and healthier living space.
You can contact Spotless Cleaning Services for further assistance if you need a couch cleaning quote, guidance on cleaning old couch cushions, or a professional steam cleaning service. You can restore the comfort and freshness of your couch to enjoy for years to come.
Follow us on Facebook.