Spotless Canberra Upholstery Cleaning For Your Home & Business!
When choosing an upholstery service company, it is imperative to provide top-quality services for all your needs. Spotless Canberra Upholstery Cleaning sets it as the only parameter to give your upholsteries a transformation you will be amazed by. Our team of professional experts has years of experience in the cleaning industry. It is dedicated to delivering a service that leaves no room for complaints. We use premium quality materials and high-end technology to ensure your furniture looks and feels as new as store-bought.
Apart from valuing our customers, we offer the best affordable pricing and excellent customer service to ensure you are delighted with your experience. So Choose wisely and feel the difference we can bring to your upholsteries with Spotless Canberra Upholstery Cleaning by your side.
How Much Does it Cost to Get Carpets Cleaned? | Canberra
What Types Of Furniture Can Be Upholstered?
Furniture is an essential component of any home; they exponentially enrich your home's functional and aesthetic value. Even after all this, we fail to care enough for them, and over time, even the most well-loved pieces begin to show signs of wear and tear.
Leaving your once admired pieces looking dull and tired. So this is where upholstery cleaners come in, offering a perfect solution that breathes new life into your old, soft and dull furniture. So have you made up your mind to bring a transformation to your furniture?
Professional Upholstery cleaning is compatible with all styles and materials and can restore vintage pieces to their original form. It gives your contemporary sofa a fresh, modern look and showroom-quality finish.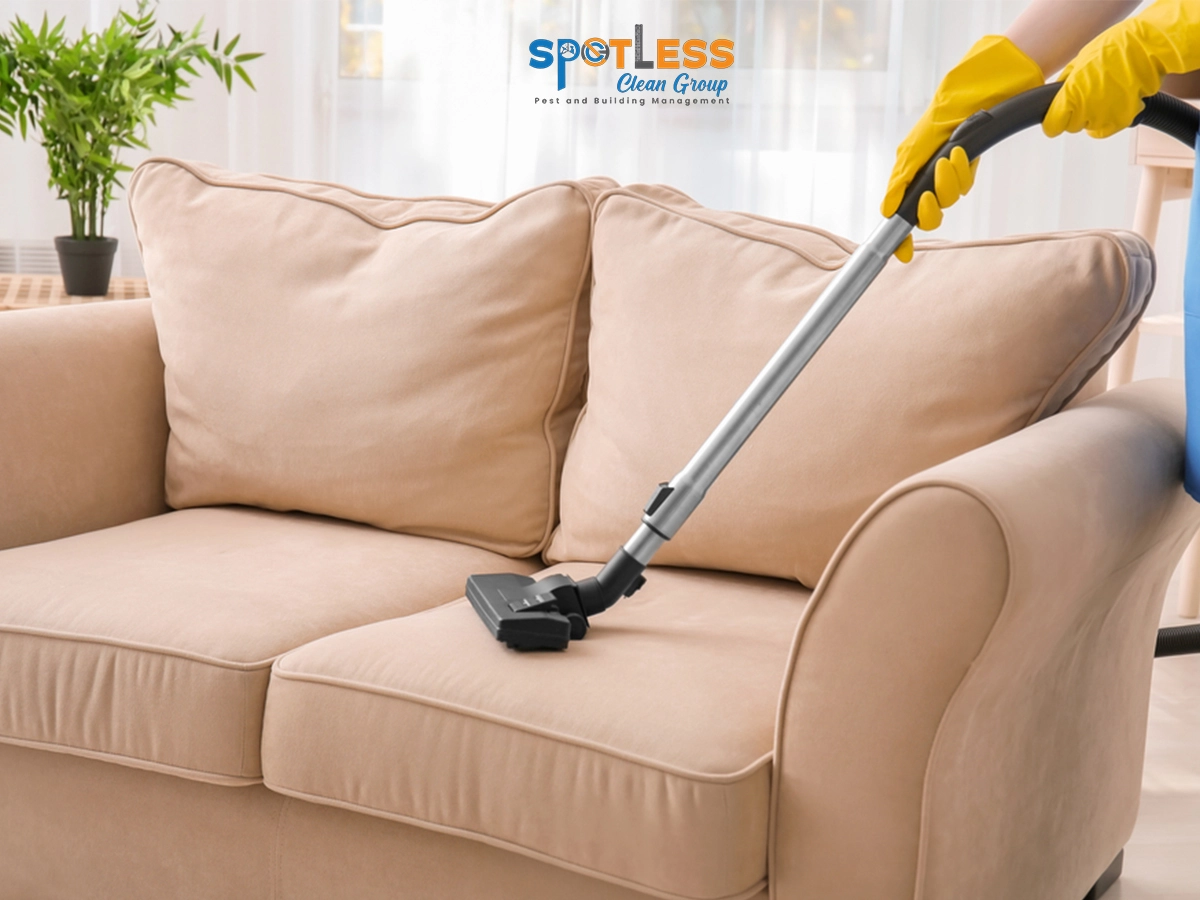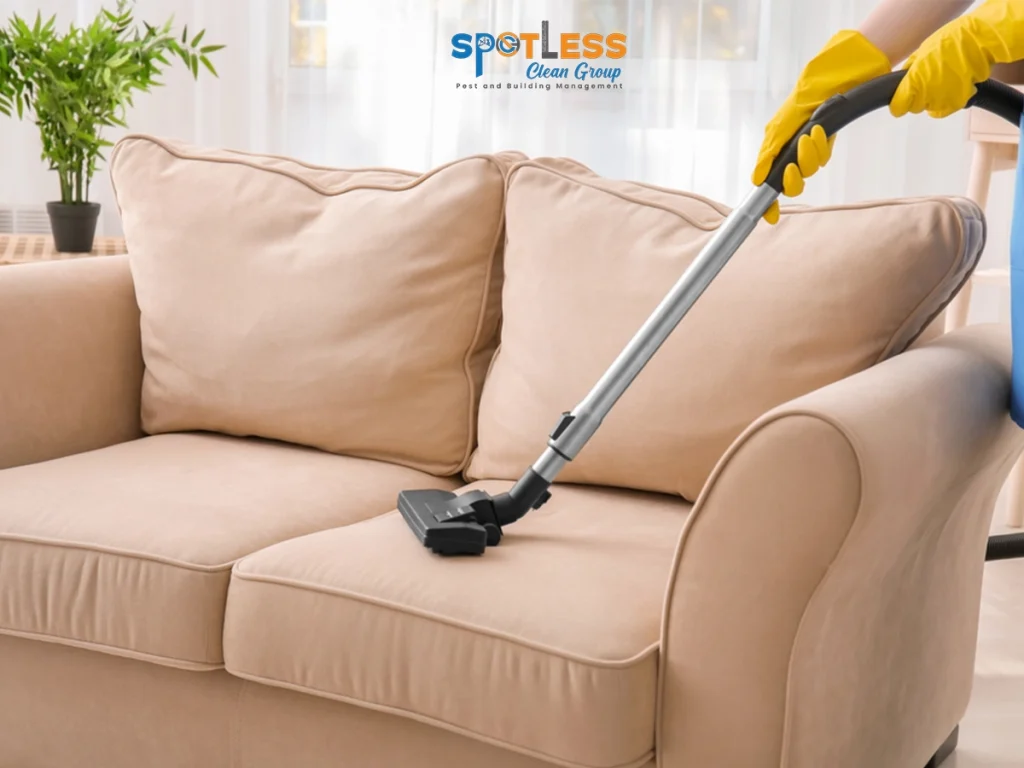 Our team of Spotless Canberra Upholstery Cleaning Delivers quality craft. It provides tailored service according to the preference of our clients. Be it a chair, sofa, loveseat, ottoman, or headboard needing a makeover, we are here and have got you covered for you to achieve the perfect satisfactory result.
What Is The Process For Getting Furniture Upholstered?
The process of getting furniture upholstered professionally involves several steps. We have listed it down for your convenience:
Firstly you must choose the correct fabric and any other materials you want, such as foam padding or decorative trim.

Secondly, the furniture must be stripped down to its frame, and any necessary repairs or modifications will be required.

Thirdly the new materials will be cut and sewn to fit the furniture. The pieces will be assembled and attached to the frame with proper precision.

Lastly, any finishing touches, like buttons or nailhead trim, will be added.
At Canberra Upholstery, our professionals will guide you through each step of the process to ensure that you are delighted with the final result in a hassle-free manner.
How Much To Clean Upholstery?
Upholstery cleaning is essential to maintaining the beauty and longevity of your furniture. The cost of upholstery cleaning in Canberra varies on a range of factors, such as the size and complexity of the furniture piece, the type of fabric and materials used, and the amount of cleaning required. The price further varies with the addition of spills and stains, which needs extra effort to get cleaned. On average, the cost of cleaning a single piece of sofa varies between 100$-300$. Compare prices of different upholstery companies, check reviews and then choose the best you can find that meets your budget and preferences.
Conclusion
The bottom line is that furniture adds excellent aesthetics to your home, and paying attention to it makes it dull and gloomy. When you can avail affordable upholstery cleaning services at Spotless Canberra Upholstery Cleaning, why delay it?
We offer professional upholstery cleaning services that can help restore the look and feel of your furniture. Our team members are expert professionals certified and insured to keep all your upholsteries safe. We also take extra care to protect delicate fabrics and materials. We offer the best competitive pricing and will provide a detailed quote to ensure everything is clear.
Contact us today to schedule an appointment and restore the beauty of your upholsteries!
Follow us on Facebook.