How Quality Mattress Cleaning Promotes Good Health & Sleep?
Handy Mattress Cleaning Tips To Keep It Fresh & Clean!
A night of Good Quality sleep keeps your mind fresh and body healthy for the next day. It boosts your immunity and keeps you active day long. But the real question is, are you getting a good night's sleep? A Clean Mattress plays a vital role in getting good quality sleep and keeping you safe from various health issues. Our home mattresses are subjected to tons of dust, dirt, germs and allergens daily, so cleaning them professionally ensures they remain fresh, hygienic and clean, promoting healthy life. In this article, we will discuss how a professional mattress cleaning service differs from home cleaning and its benefits.
How Often Do You Need To Clean The Mattress?
Every day we spend a significant amount of time in our bed. As a result, it gets subjected to sweat, dust, germs, dirt, allergens and microbes every day. These contaminants are invisible to our naked eyes, and as a result, we consider our beds to be clean.
Thus you end up compromising your health and hygiene. In the long run, you get prone to several health issues like allergies, skin irritations and respiratory problems. So neglecting mattress cleaning ends up neglecting your health and hygiene.
The frequency of mattress cleaning is determined by some factors, such as what type of mattress you are using, the amount of time you spend on it daily, and your lifestyle. We have been in the cleaning business for over a decade now, and based on our experience, we suggest you get your mattresses cleaned at least once every six months without fail.
An exception arises, though, if you have fur babies (pets with fur), children who sweat a lot on their mattresses or spill frequently. Lastly, if you are prone to allergies, you must amplify the frequency of your mattress cleaning.
How Much Is Mattress Cleaning In Canberra?
The cost of mattress cleaning dramatically varies depending on various factors, for starters, the condition your mattress is in, its size and the cleaning method you prefer to get it cleaned thoroughly.
Knowing this, we can give you an average price estimation of mattress cleaning in Canberra that ranges between $100 to 250$. However, we would like to clarify that the price greatly varies according to the specific requirements that are needed to be addressed for getting a fresh and clean mattress.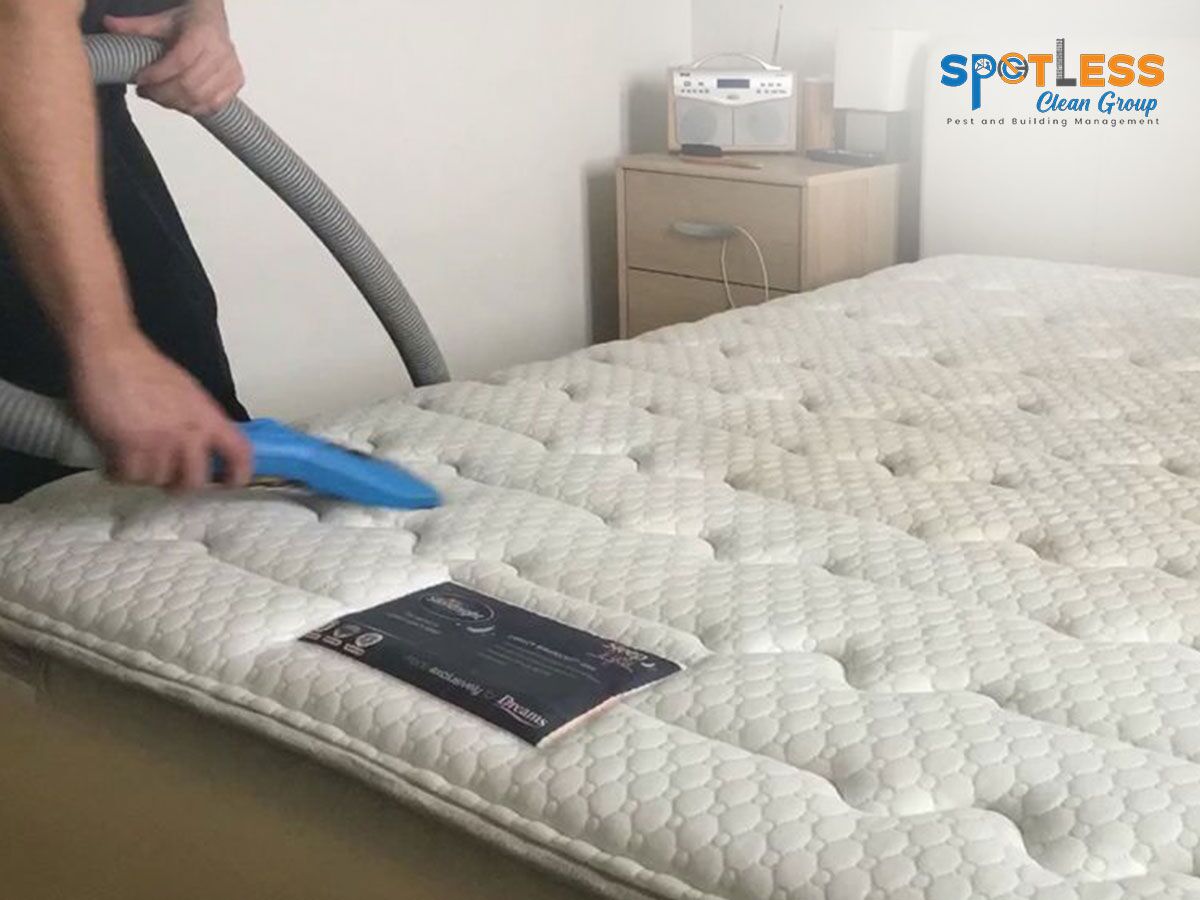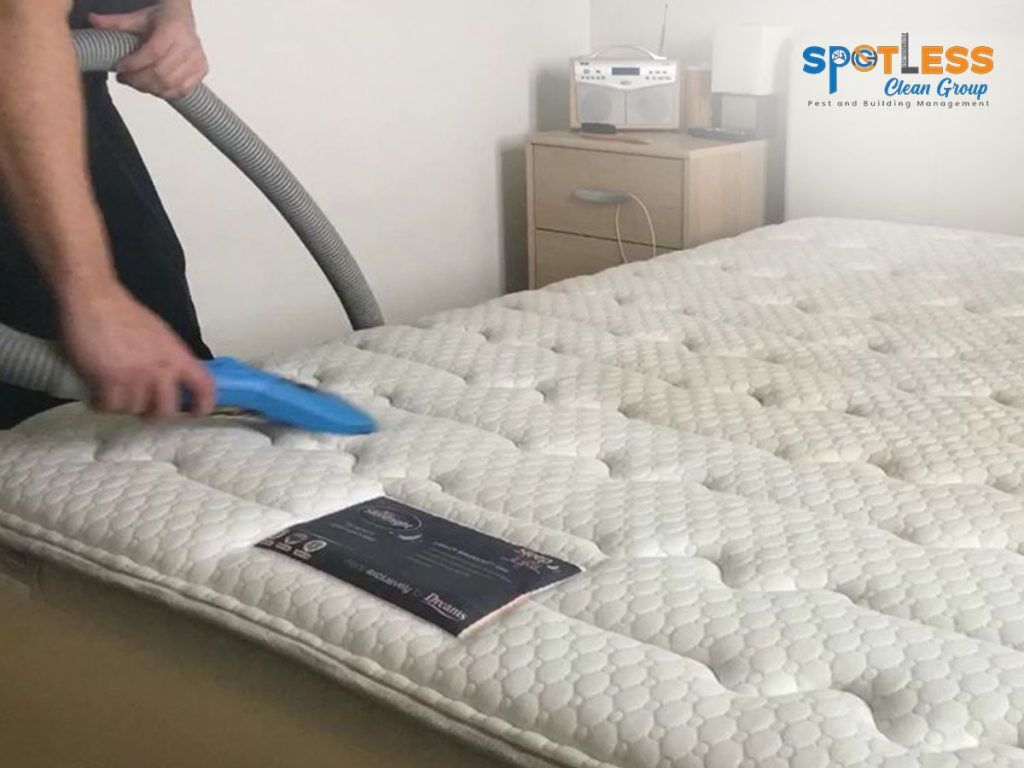 An expert professional cleaner ensures your mattress is cleaned extensively and disinfected to keep it free from dust, dirt, allergens and germs that can degrade your health. Upkeeping your bed is also an economic decision in the long run, as it extends the lifespan of your mattress and saves you from costly replacement charges in the future.
Handy Mattress Cleaning Tips To Keep It Fresh & Clean!
We hope you have realized the importance of having a clean mattress for your health and an excellent sound sleep. Here we have listed some of the tips for keeping your bed clean and fresh for it to stay in good shape in the long run:
Vacuum your mattress
On your weekends, make some time to use a handheld vacuum to remove any dust, dirt, or loose particles like hair and debris that have accumulated on your mattress lately. Make sure you vacuum all sides and do not skip the top and bottom of your bed.
Spot clean stains
If you have accidentally spilled something on your mattress, clean it immediately using a solution of vinegar and water or using a mild detergent in water. Never rub vigorously, as this will damage the texture of your mattress. Gently blot the stain, let it dry and repeat the process until you get the desired result. Patience is the key here!
Air out your mattress
.
While fresh air and sunlight are healthy for you, so is it for your mattress. Keeping your mattress exposed to fresh air and some sunlight is a good idea to eliminate any odour, bed bugs, dust mites and moulds or mildew.
Are You Making These Mistakes In Upholstery Cleaning Too?
Use a mattress protector
.
Another quick fix to keep your mattress clean and ease your cleaning process is investing in a good quality mattress protector. It protects your mattress and ensures no spills can seep into and damage your bed. You take the mattress protector and clean it, and voila! Your mattress is as good as it was earlier!
Consider professional cleaning
Vacuuming your mattress is an excellent way to keep it clean, but much more must be done to clean it thoroughly for good health. It gets hectic if you plan to do it on your own. Hiring a reliable, professional mattress cleaning company can ease your life by deep cleaning your mattress and promptly keeping it free from dirt, dust and grime. Getting professional help at least once every six months can prolong your bed's life and keep you healthy all year long.
Thinking About Mattress Cleaning Services Near Me?
The availability of professional mattress cleaning services from a reliable company like Spotless Cleaning can benefit you in several ways. For instance, we always strive for the quality of our products and equipment. We ensure we use the latest technology incorporating toxic-free and eco-friendly products and high-end equipment for all our cleaning jobs. Our professional cleaners can address the specific issues of your mattress and work with complete attention and care to ensure complete satisfaction.
Getting your mattress cleaned by professional experts at an affordable range can prevent you from pricey mattress replacements that will drain your savings in the long run. Proper mattress cleaning and maintenance keep your mattress in good shape and extend its life.
Bottom Line
Regular mattress cleaning is crucial for your health and well-being. Availing of professional cleaning services can ensure that your mattress remains fresh, clean, and hygienic, leading to better sleep and healthier life.
To avail a fresh and clean mattress for a sound sleep today, contact us and let us resolve your issues promptly and hassle-free.
Call us for any further assistance regarding mattress cleaning.
Follow Us on Facebook